Baguette Express Bathgate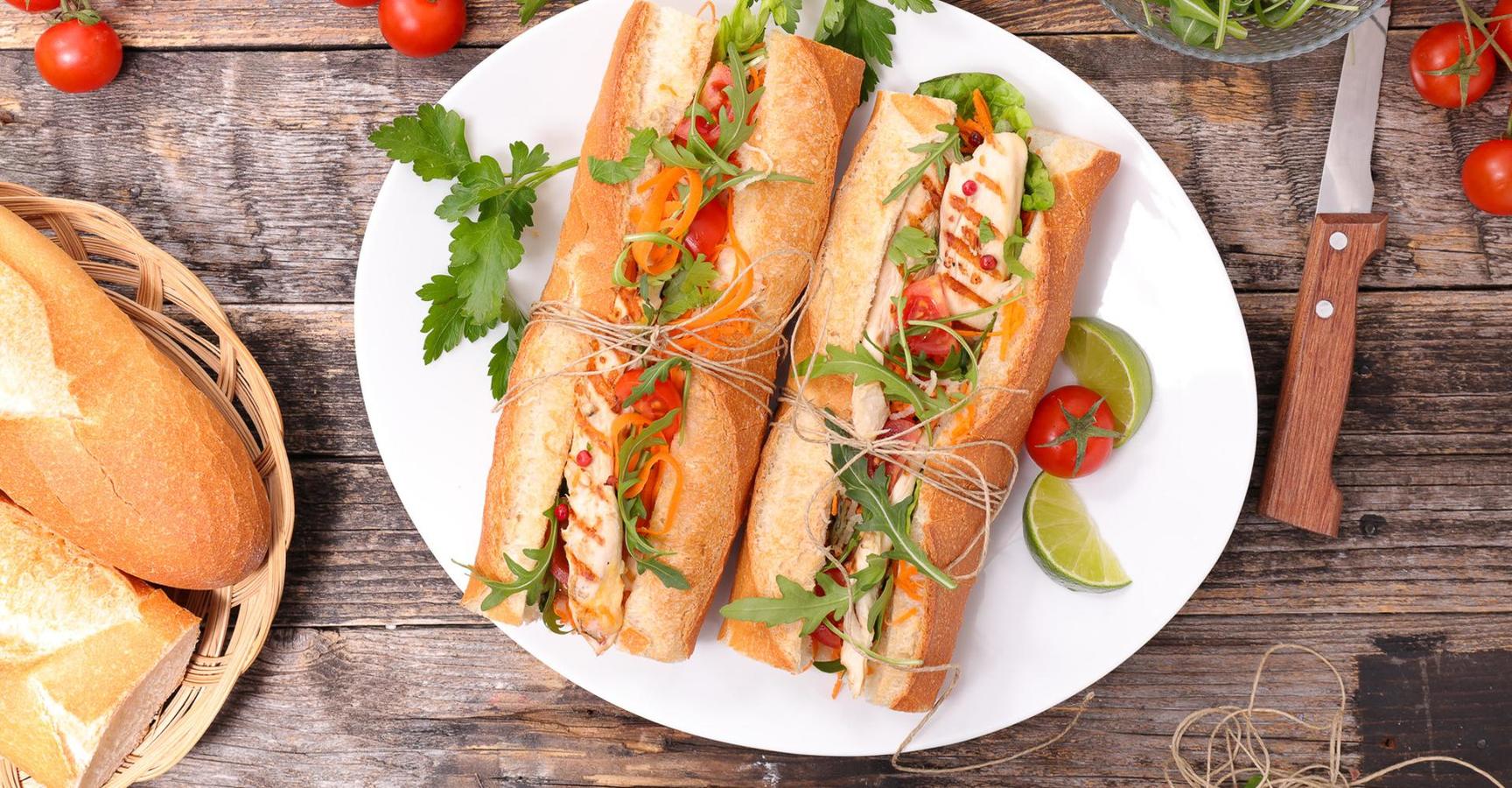 Baguette Express Bathgate
Menu Baguette Express Bathgate
Sandwiches are the best thing you can have at any given point of the day since they provide you with a refreshing yet fuller experience of a meal. Here, at Baguette Express Bathgate, we are bringing our customers with the most satisfying experience of sandwiches and other items. Let's directly jump into some of the most notable ones from our menu. Our Cakes are a great way to get started with your day with a ton of energy. You can choose from items like Caramel Slice, Caramel Cups, Rocky Road, Malteaser Cake, Mint Crisp Cake, Carrot Cake, Fruit Slice Cake, Empire Biscuit, etc. These would surely be able to get you up and running for the rest of the day. Next, you can opt for some of our Main items like Baguette, Panini, Wrap, Toastie, Sandwich, Roll, etc. You do have the option to customize them entirely to match up to your preferences. As you move on, you can consider some of our Sauces like Ketchup, Sweet Chilli Sauce, Hot Chilli Sauce, Piri Piri Sauce, Chilli and Garlic Sauce, Caesar Dressing, Thousand Island Dressing, etc. to go along with your main course. If you prefer something a bit crispier, you should definitely try out our Crisps in the likes of Golden Wonder Crisps, Walkers Crisps, and Doritos Crisps. Our Fruit Smoothies like Raspberry Heaven, Strawberry Delight, Strawberry Fantasy, Pineapple Sunset, Pash N Shoot, Berry Go Round, etc. would help you conclude your day on a high note. Reach us now.
About Baguette Express Bathgate
We are your best option in the city if you are interested to have some of the most sensational dishes of the sandwich. We feel that quality should be the deciding factor for choosing an item and our entire range screams quality. Our team members always pick up just the best bunch of ingredients from the market for our kitchen. An exclusive set of spices are used by our chefs, such that all of the amazing flavours that you find in our dishes are distinctive on their own. If you want to have your sandwich items right at your own place, you can have a look at our home delivery services. You can download our free app from the Google Play Store or the Apple App Store and use it to finalize your choices from our huge range of items. Within a matter of a few minutes, all of your dishes of preference would be right at your doorstep, hot and fresh. Give us a try today and be prepared to feel special.
Restaurant location Baguette Express Bathgate
We are situated here at 5 George Place, Bathgate, EH48 1PA, thereby making us one of the most accessible restaurants around. The traffic, as well as the transport here, are pretty spot-on, enabling our customers to reach us without breaking a sweat. Thanks to our supremely fast home delivery services, you can also expect a fantastic response from our home delivery agents once your order is on the move. Yet, if you're somehow confused about our location, our app is always there to help you out with GPS. Rush to us now.